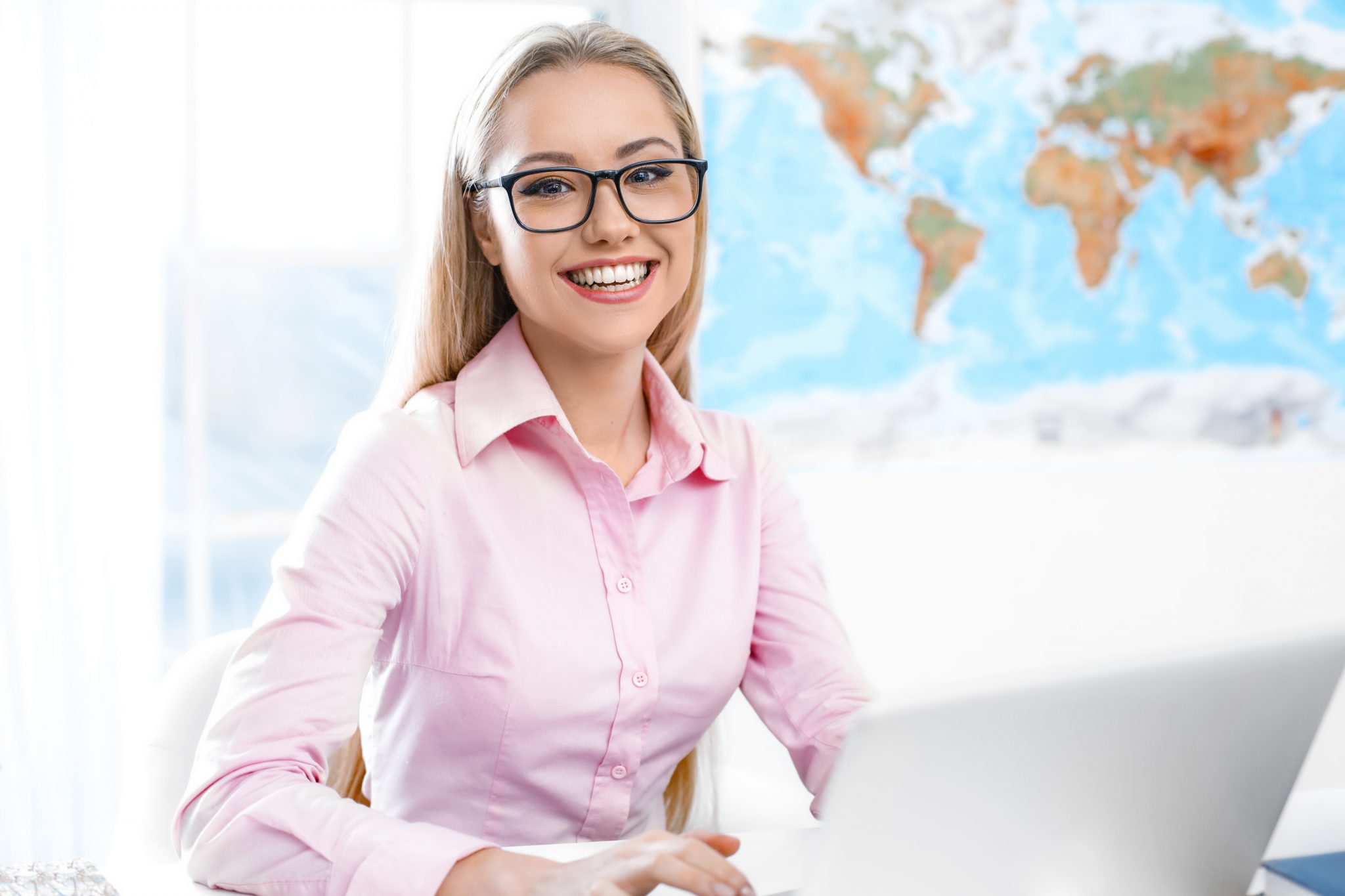 A Website In An Hour
Solar Travel is a long-running independent travel agent in the heart of Hobs Moat, Solihull. It has been serving clients since the 1990s and Andrea Brampton, proprietor, has thousands of satisfied clients that keep returning back to her year after year to book holiday & business travel.
Established on a busy high street it attracts lots of clients, many of which know Andrea on a personal basis; the majority of her business is repeat custom, due to her personable nature and expertise with travel, holidays, insurance and tourism in general.
Services :
Instant Website Builder
The Challenges
Solar Travel needed a new website to keep up with the times and represent its intimate business. With little knowledge in building websites, Andrea needed to choose a product that wasn't going to break the bank and would allow her to get up and running quickly and produce a professional-looking website with little effort or cost.
The Solution
Solar Travel select Stratum Now's Website Builder service and go to work straight away; within an hour, the company had created and published a very small but functional website that contained all of the key information and was shown in a way that allowed the clients to retrieve the information they required from a computer or a mobile phone.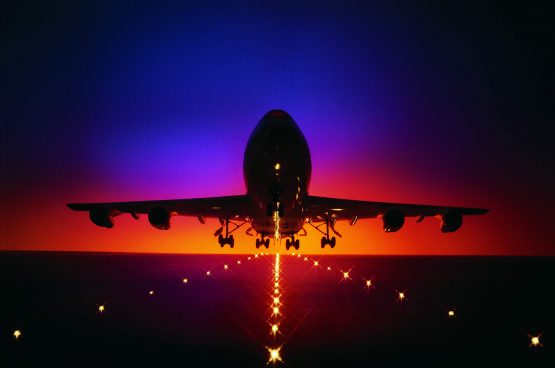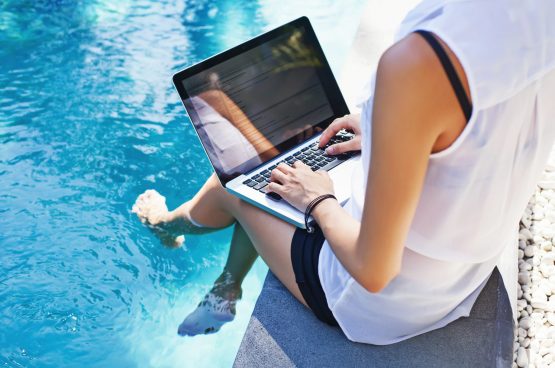 The Benefits
With built-in access to stock imagery and the ability to edit and manage the website from her mobile mobile as well as her computer, Andrea is confident she can provide her customers with up-to-the-minute information on her business as well as share the latest legislative information and holiday deals quickly and effortlessly.
"We've used Stratum Now's services for years and this website service is the icing on the cake," said Andrea. She continued "I'm happy with the site, it does everything I need it to and I'm confident it'll do everything I want it to in the future."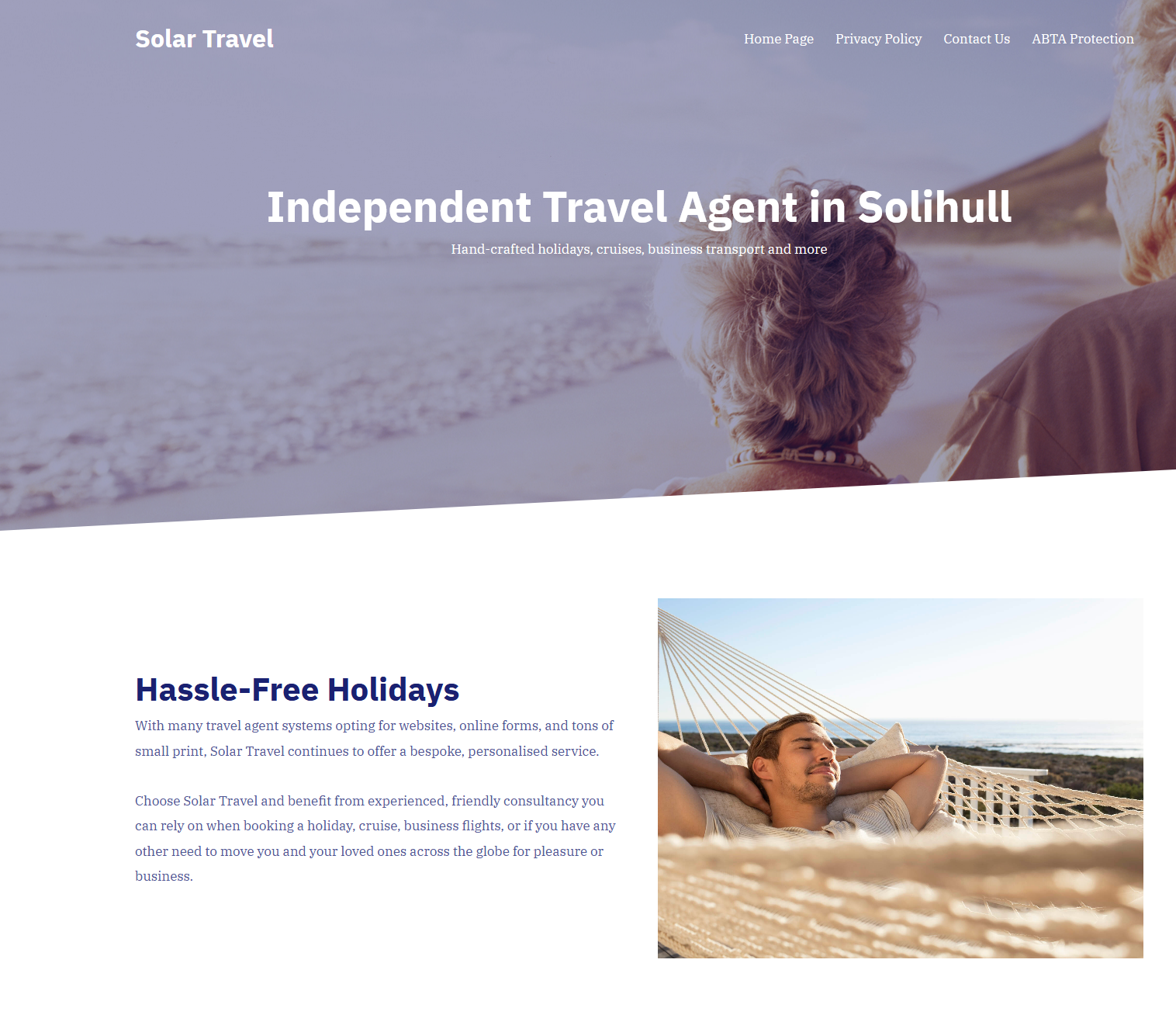 Don't want to blow your round-the-world cruise budget on a new website?