In less than two minutes, learn what BaseKit SiteBuilder can do for you
Build, manage and sell stuff on your business website
directly from your mobile phone.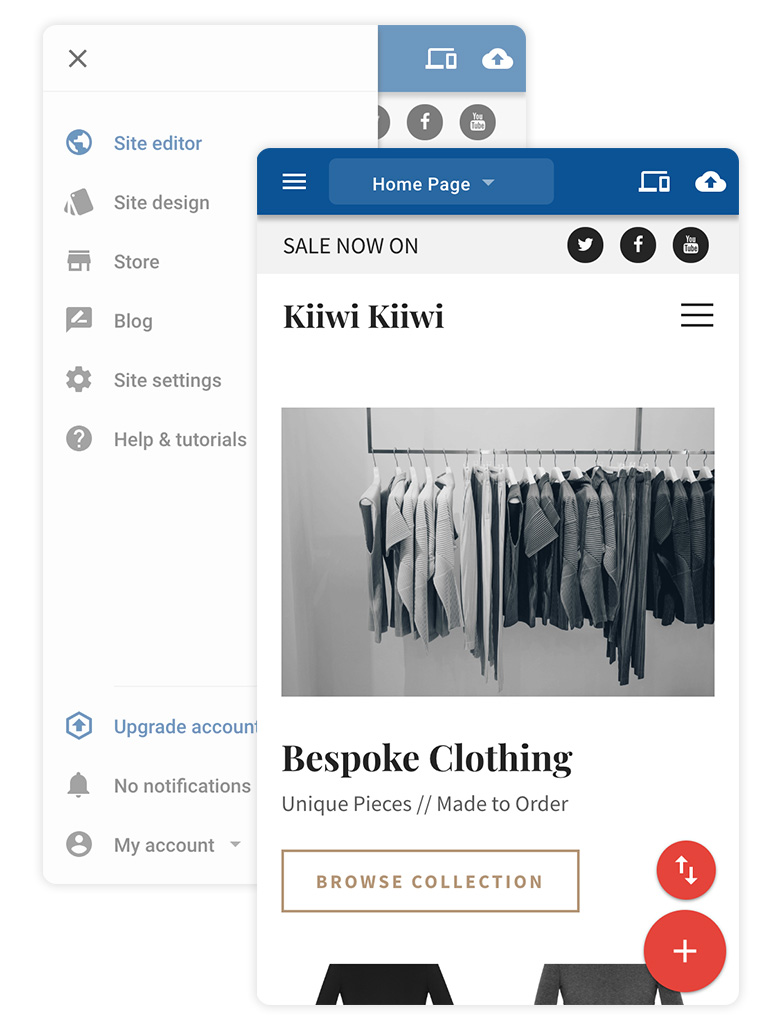 Small businesses like yours are always on the move, away from their offices, homes, desks, and computers. Emails, invoicing, sales and banking can all be done from the device they have in their hand.
Our website builder has been built to be completely mobile first to ensure it fits into the busy lives of every small business.
Easy-to-use solutions like social media have created an expectation of simplicity for time-poor small businesses.
They don't have time to read manuals or big budgets to hire an expert team; they need immediate results for their business – from simple setup, to a professional website within minutes.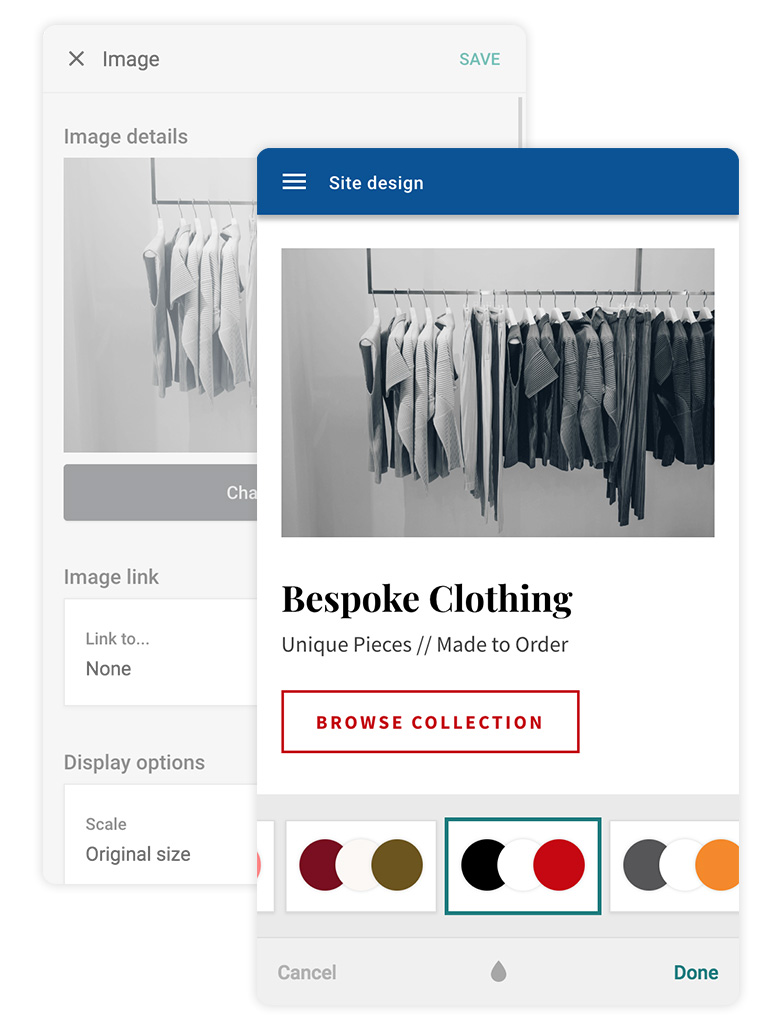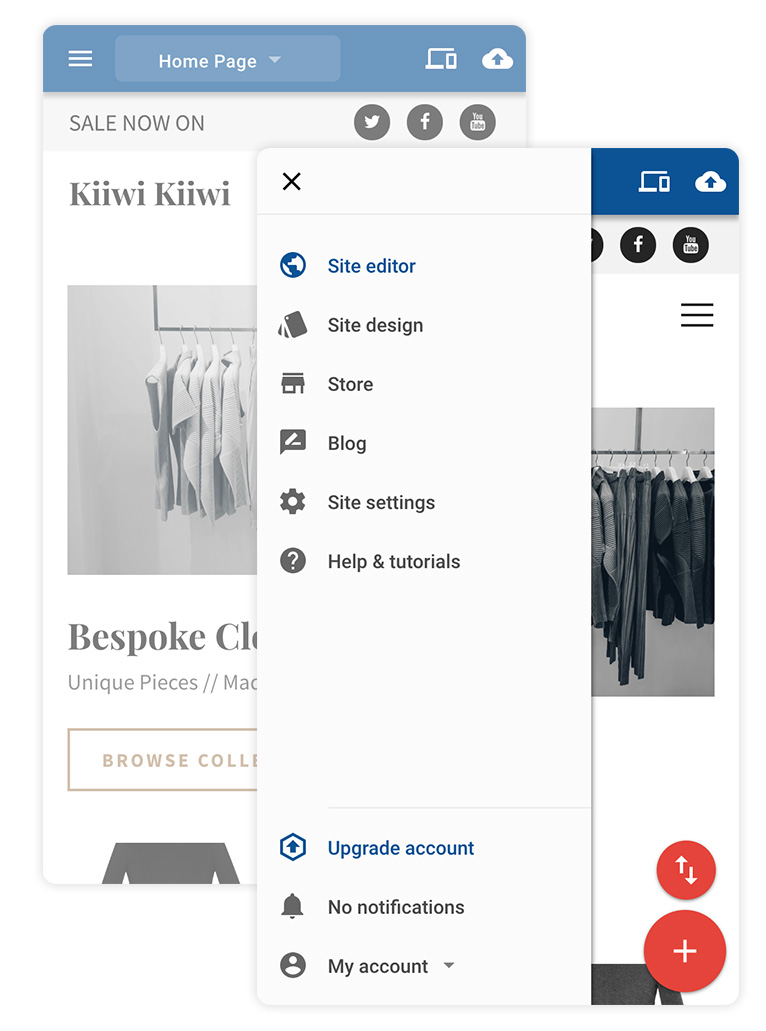 Small businesses want more out of their relationships with service providers. They want everything in one place without multiple logins or bills.
To be successful online they need more than just social media; they need a website, domain and professional email address – all in one place.
It's easy to get started and see results with BaseKit SiteBuilder. We will help you to:

Domain & email
Your business needs a unique domain name and email address to look professional, build credibility for your brand and help their customers find you online.

Online store
Give your small business the power to sell anything, anywhere. Setting up a store, adding products, tracking orders and updating stock can all be done from your mobile phone.

Localisation
Our global website builder is used across 5 continents. It's also available in over 29 languages and our built-in ecommerce platform has over 15 payment gateway options covering all major markets.

Customisation
Our library of pre-formed 'sections' cover a huge range of content layout possibilities that look great on every screen. Each section can be styled individually or the whole site can be restyled in a single click, choosing from a range of styles that have been handpicked to match local design preferences and traditions.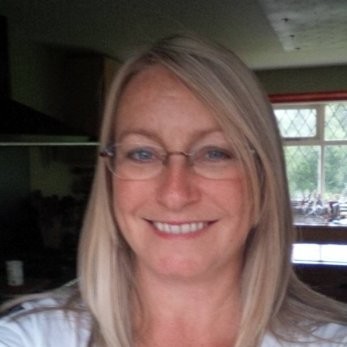 I wanted to quickly modernise my website but didn't know where to start. Using Sitebuilder from Stratum Now I started the process and in a matter of minutes could see my new website taking shape. Technical support is quick, and site loading is fast. Quick and easy to use, I enjoyed the experience of creating my own website, secure in the knowledge that Stratum Now are there to help when I need them!
Kathryn Watts
Founder, evopr.com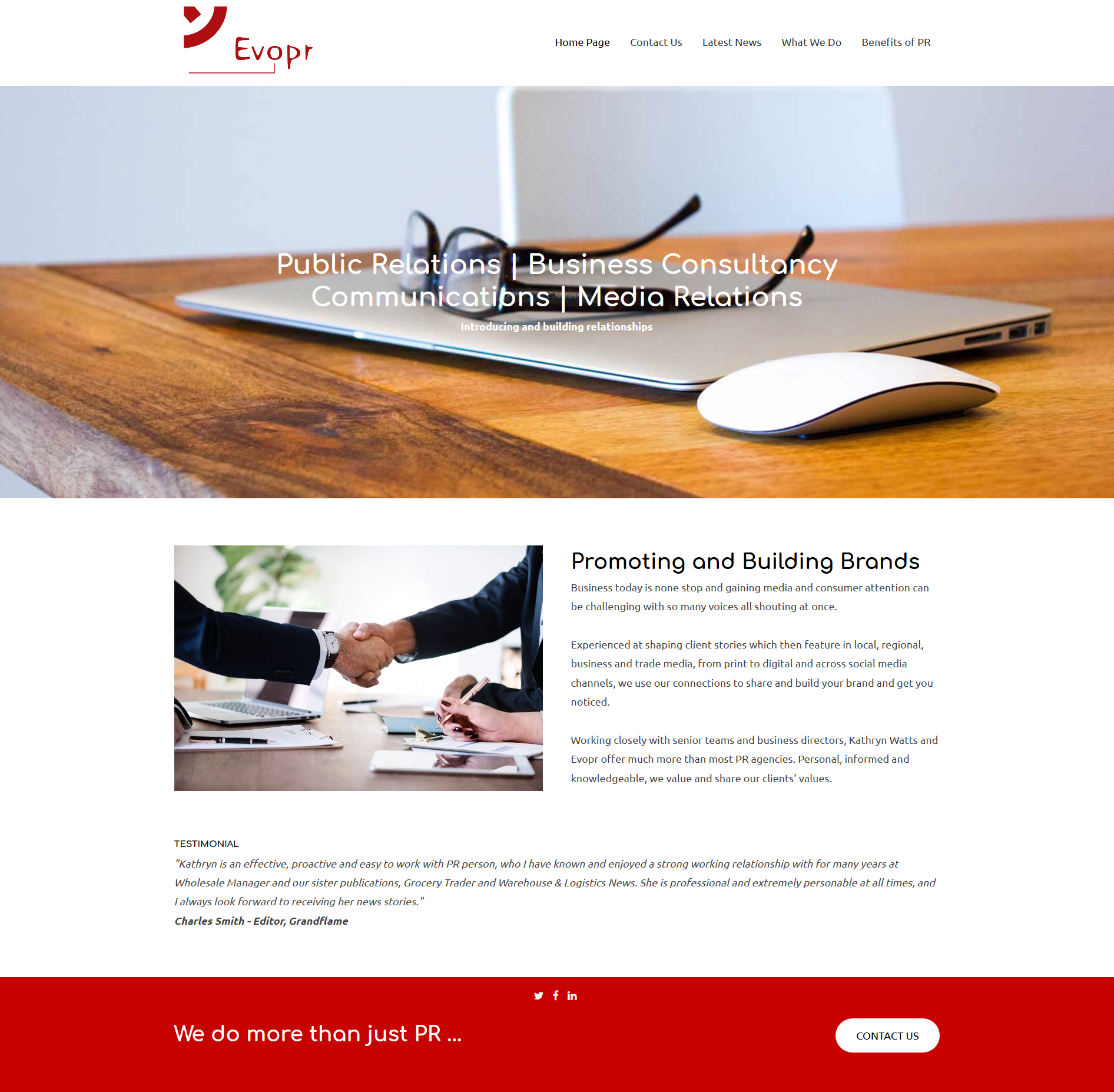 Ready to start your trial?
Pop your details in the form to the right or call us on 0121 348 8790 to discuss how BaseKit SiteBuilder can transform your business's website – and your ability to manage and update it effortlessly.
Frequently-Asked Questions