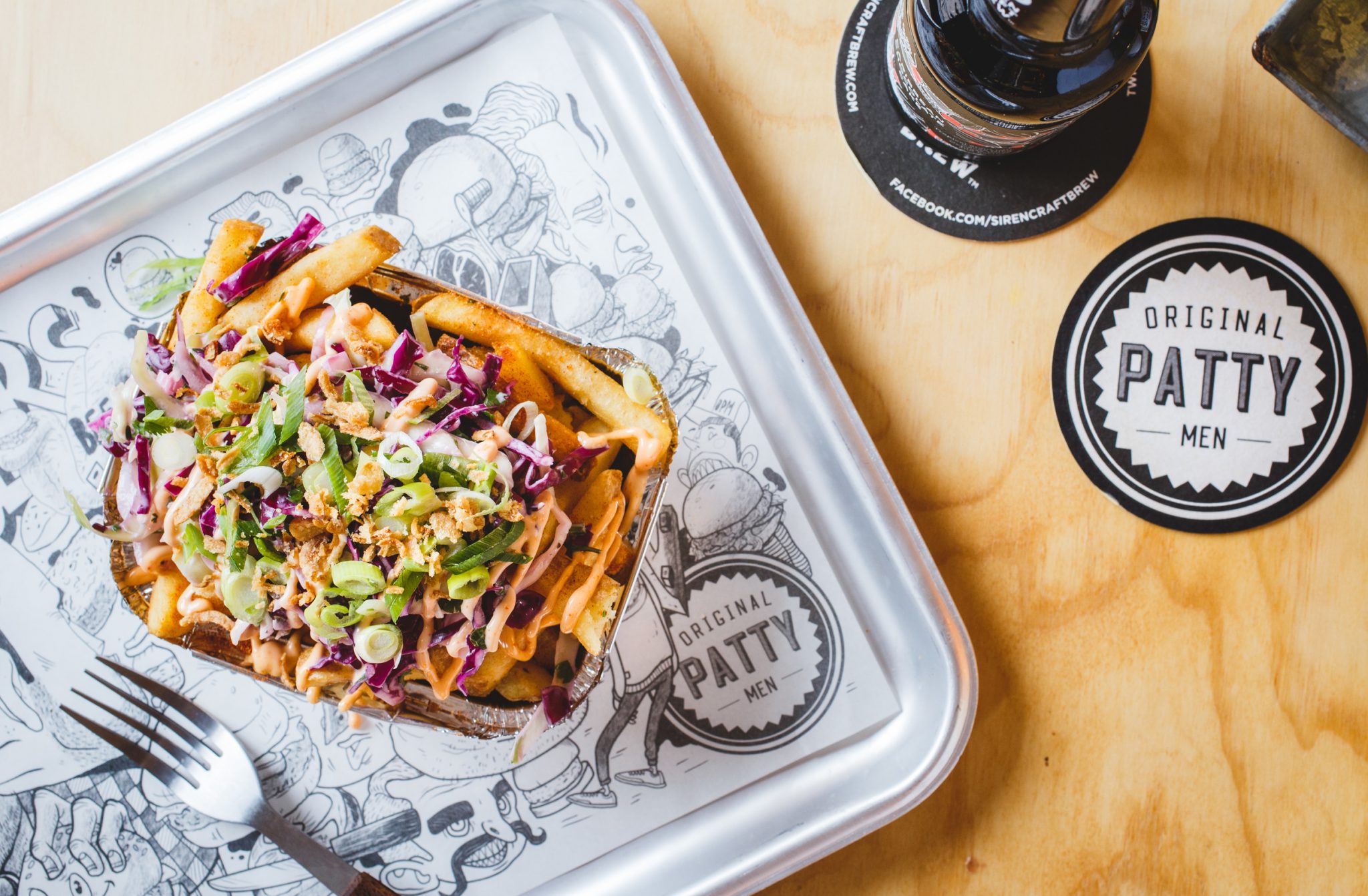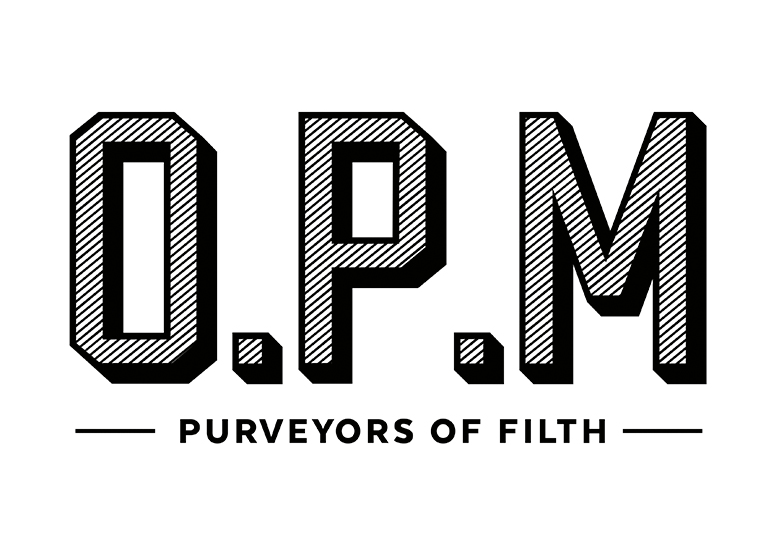 Wifi that keeps guests coming back
Original Patty Men (O.P.M.) — the self-proclaimed "Purveyors of Filth" — is well-known in Birmingham for their incredible burgers, fries and drinks range. The business started originally as a market stall, featuring at the Digbeth Dining Club before moving to their now permanent location on Shaw's Passage, under the arches that form Moor Street Station. The business has an incredibly large and loyal fanbase which has grown significantly over the last few years, bolstered by the increase in visitors to the local area.
Original Patty Men's amazing success enabled the expansion of the business into the adjacent premises and a new opportunity to open a bar, catering to the growing craft beer following. At this point Tom Maher of Original Patty Men invited Stratum Now to join them and support the company's expansion and ensure the resilience and reliability of the company's infrastructure.
The Benefits
O.P.M. up to this point had run their business's infrastructure (comprising of electronic Point-of-Sale systems, and Spotify music & Bose Wi-Fi amplifiers) from a single Wi-Fi-enabled router. This proved to be fine for a single-room setting but wasn't scalable due to the thickness of the brick arches in which the business was now located; a traditional Wi-Fi signal simply would not travel through walls that thick. In addition, mobile phone signal was also problematic due to the nature of the building's architecture, meaning patrons needed to leave the premises to book taxis, transfer money between accounts before paying, or simply to post pictures of their amazing food experience on social media.
Moreover, businesses essentially are seeing an increase in electronic and contactless transactions for bill payments, so any system used needed to be robust, resilient and with the ability to be monitored to ensure quality.
Number of social media users worldwide (in billions) [source]
* estimated

The Solution
Stratum Now proposed and delivered a fully-managed infrastructure capable of remote monitoring during O.P.M's operational hours and capable of updating and performing maintenance during out-of-hours. Today, O.P.M. staff benefit from 24/7 optimised Wi-Fi, with customers taking advantage of a robust and stable wireless connection that they can use to transfer money, send messages, tweet and call from without leaving the building.
Together O.P.M. and Stratum Now can refine the company's Wi-Fi profiles to ensure that at no time will O.P.M. operations be disrupted by guests using the Internet and, furthermore, work has been completed to prioritise electronic card transactions over streaming music using Quality of Service (QoS) technology.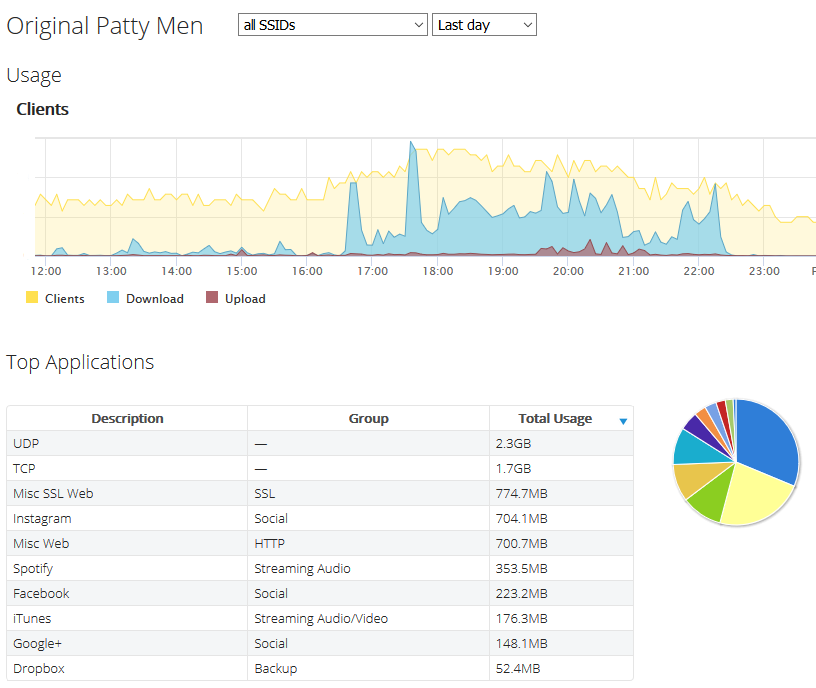 Stratum Now Managed Wifi control panel showing Original Patty Men's application usage.
The Benefits
"Having rock-solid Wi-Fi has helped take the worry away of running the business digitally," said Tom Maher, founder and director of Original Patty Men. "Our entire business runs over wifi – the tills, the music, and more would fail or be unreliable if we didn't have a good managed wifi solution."
Stratum Now worked alongside O.P.M. and their refurbishment contractors to ensure cables ran to wireless access points and that all cabling infrastructure was either invisible or in keeping with the venue's decor. A secure communications cabinet now forms part of the network's central hub, ensuring critical equipment cannot be tampered with, accidentally unplugged, or flooded with craft beer!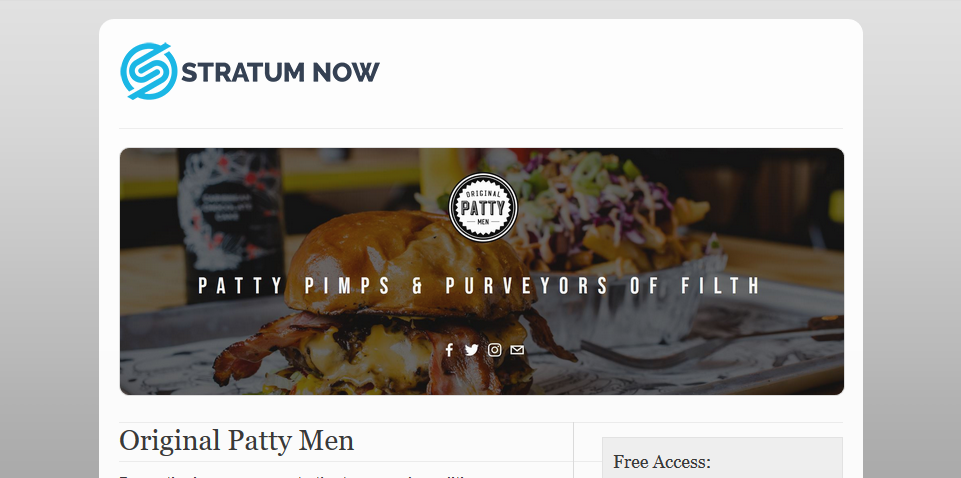 OPM's customers are greeted with a branded splash screen, which can be used to upsell products. When users join the network, they are then invited to subscribe to OPM's facebook page.
1,240
Unique devices per month
5,208
Hours of Spotify streaming
For professional, low-cost hospitality Wi-Fi solutions, give us a call.
Counter figures are averages taken over the months December 2018, January and February 2019.